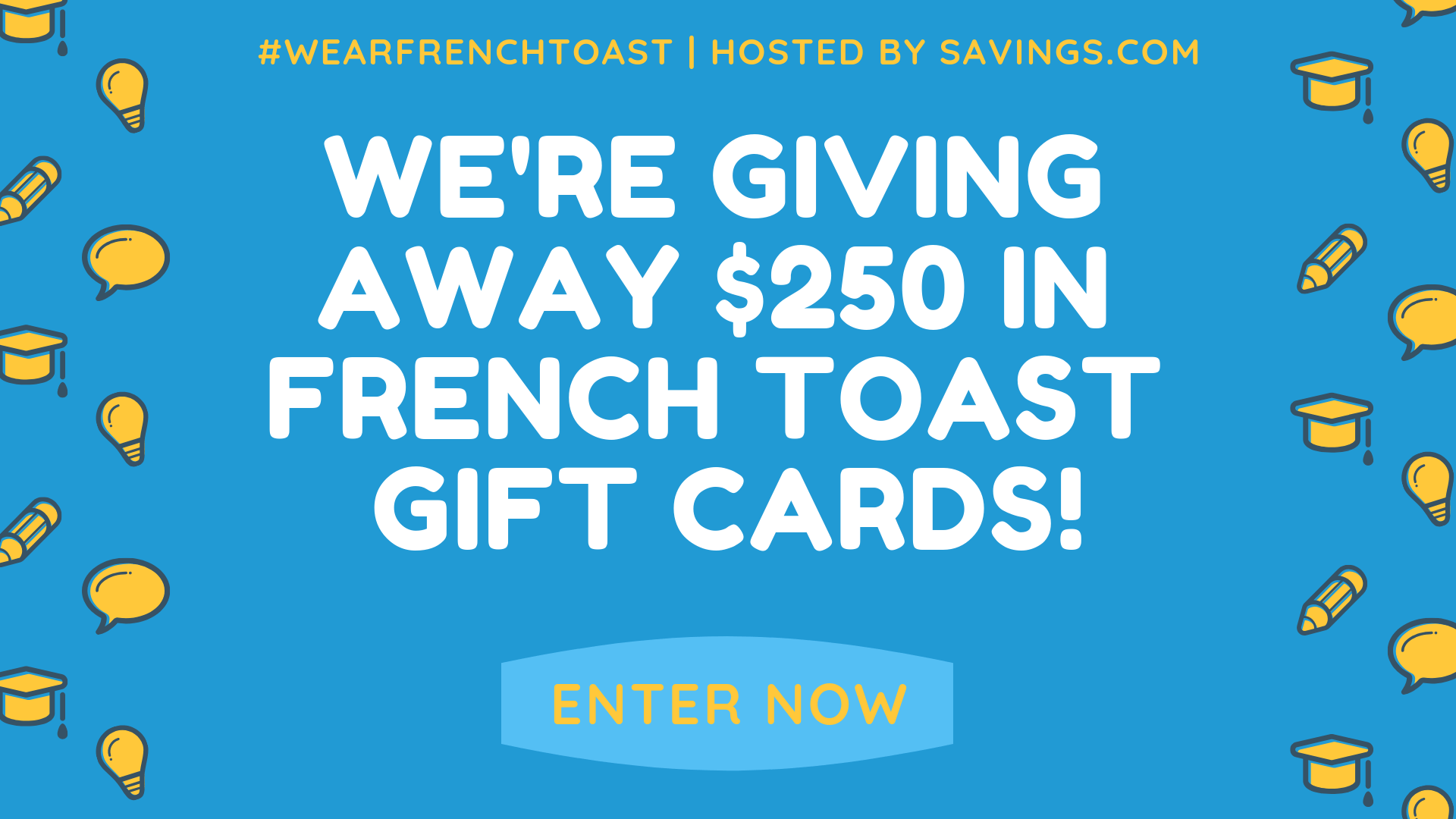 Enter the

Savings.com #WearFrenchToast Giveaway

for your chance to win one of five $50 French Toast gift cards! To enter

the giveaway by heading to the French Toast page on Savings.com and submitting their email address on the form at the top of the page.Enter here.
Limit of one entry per person…just get your entry in no later than January 10th. Good Luck!